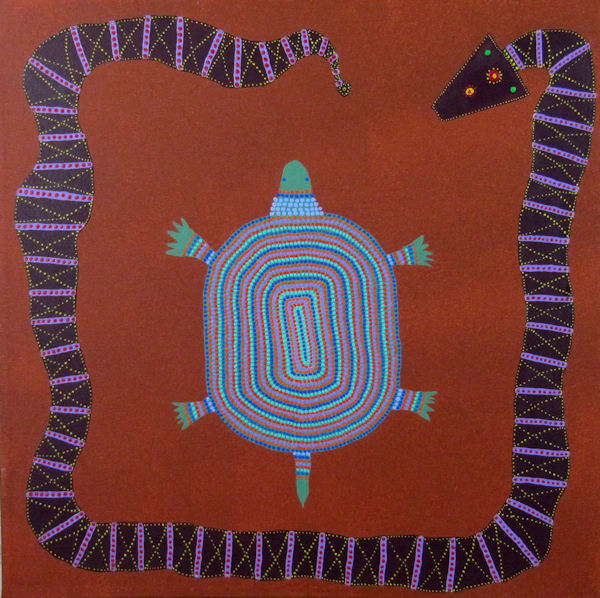 Detail showing dot pattern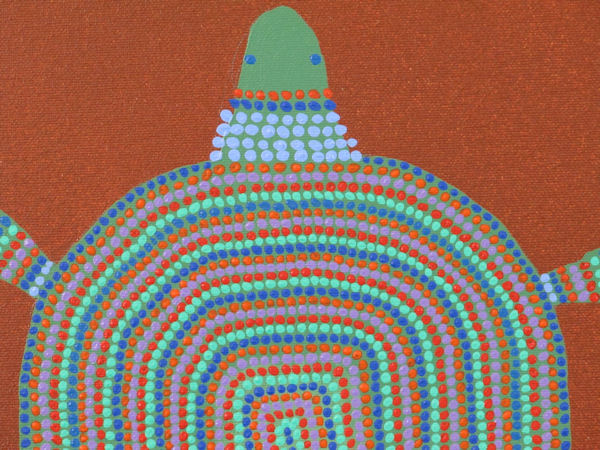 Artist: Fincher-Young
Price: $2800
Size: 24x24
Medium: Acrylic
Painted On: Gallery Wrapped Stretched Canvas

Rust background. All the pointillism serpents are done in the tradition of the Australian Aborigine. The Rainbow Serpent is a wise protector. Each tiny drop of color is placed on the canvas and rolled by hand. Do not frame.